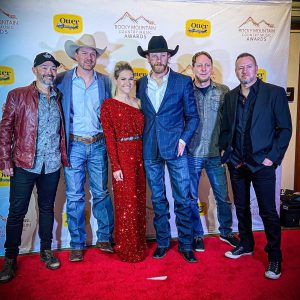 Chancey Williams crowned the RMCMA's Entertainer of the Year
Team Chancey had a four-star night at the Rocky Mountain Country Music Awards this weekend, taking home 2022's Entertainer of the Year for the second time, among multiple other awards and nominations. Williams was also named Songwriter of the Year for 'The Saint' – an old school anthem for vengeance in the old west.  
Though he'll be the first to tell you it's a group effort – Williams wasn't the only star to be singled out at the 2022 RMCMA's. Fierce-fiddler Brooke Latka arrived in sequins and left holding her second consecutive 'Musician of the Year' win.
Following the success of 2018's Album of the year, Rodeo Cold Beer, the band found a similar triumph this year with the follow-up record, 3rd Street. Produced by country music hitmaker, Trent Willmon, the 2022 Album of the Year debuted at no. 5 on the iTunes Country Albums chart.